Lucy Raven at Serpentine Galleries
Exhibit design, 3D design, software development, and production of robotic gyroscopes.
For her 2016-2017 show at Serpentine Galleries in London, artist Lucy Raven created Casters, a choreographed pair of wall-mounted robotic gyroscopes fitted with theater lights and specialty gobos. Their symmetrical lights traced each wall, occasionally converging.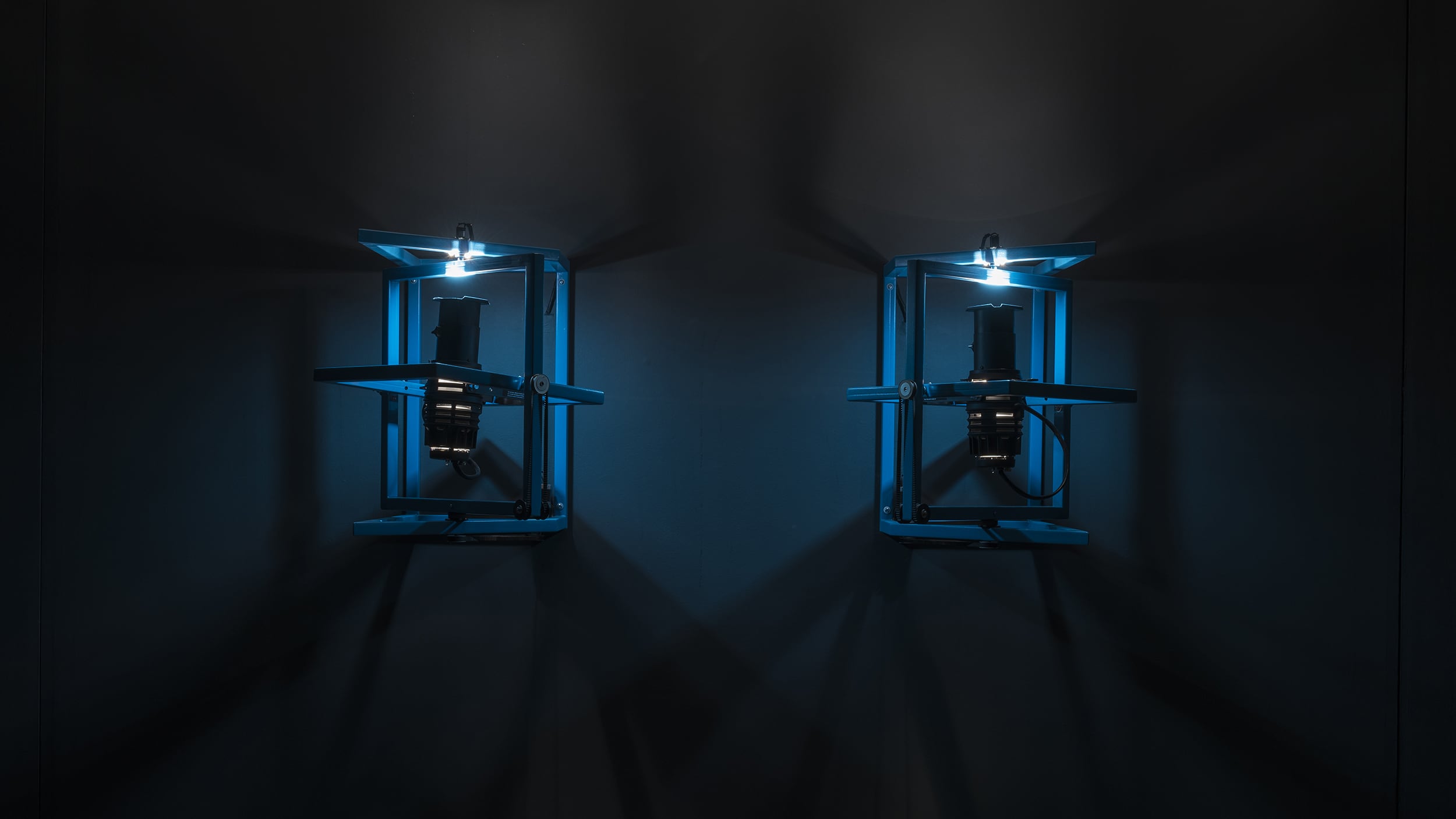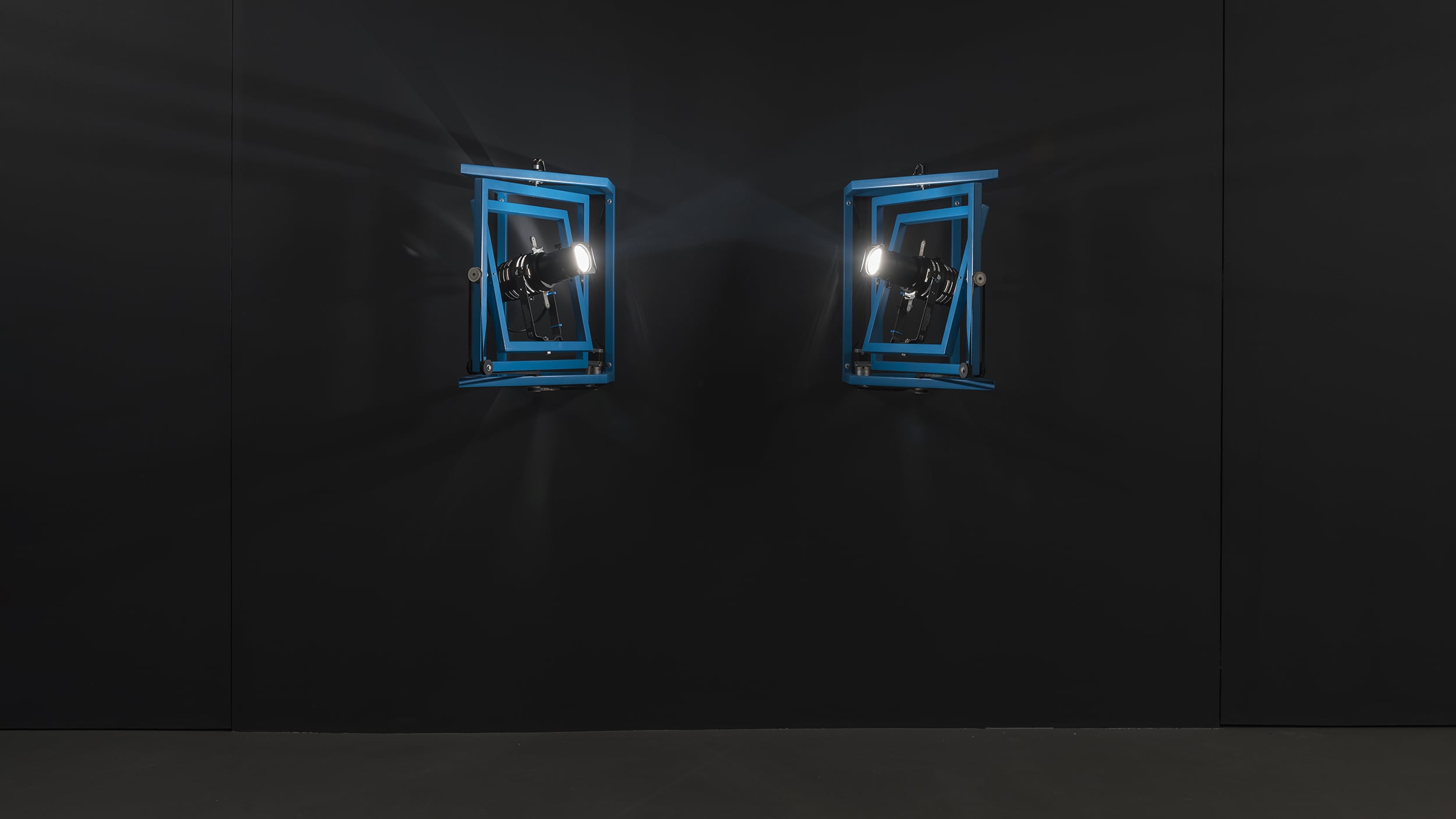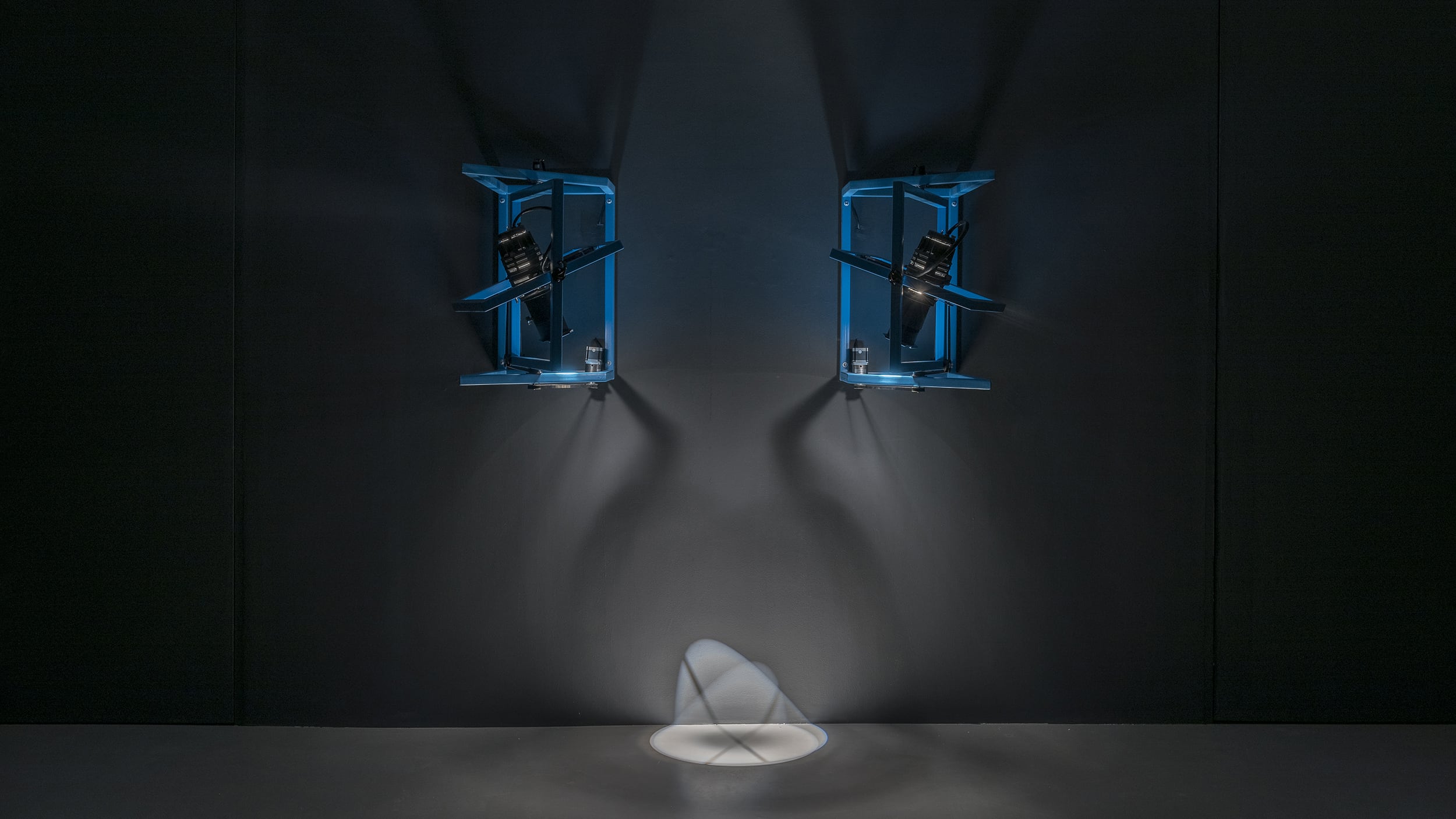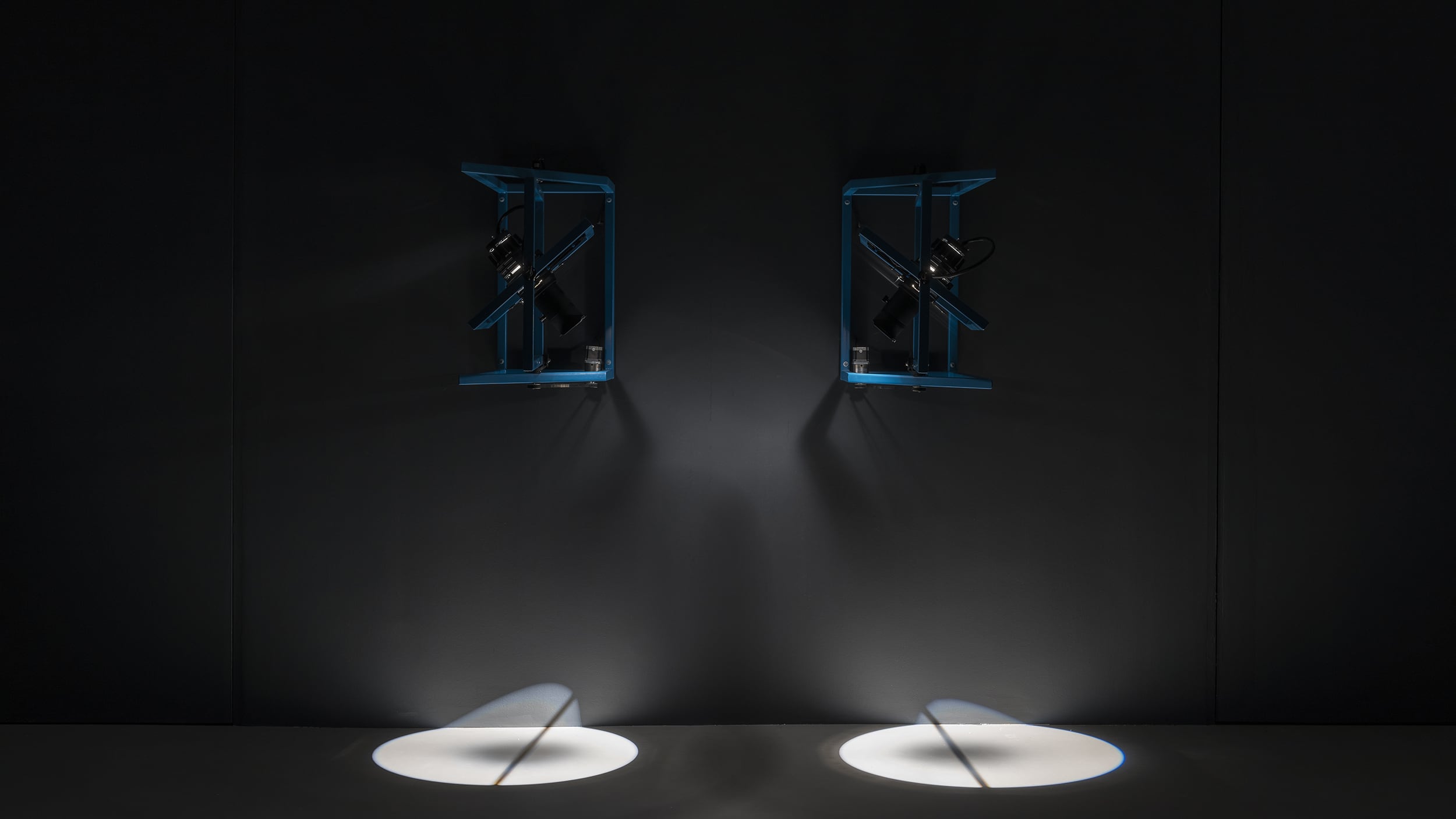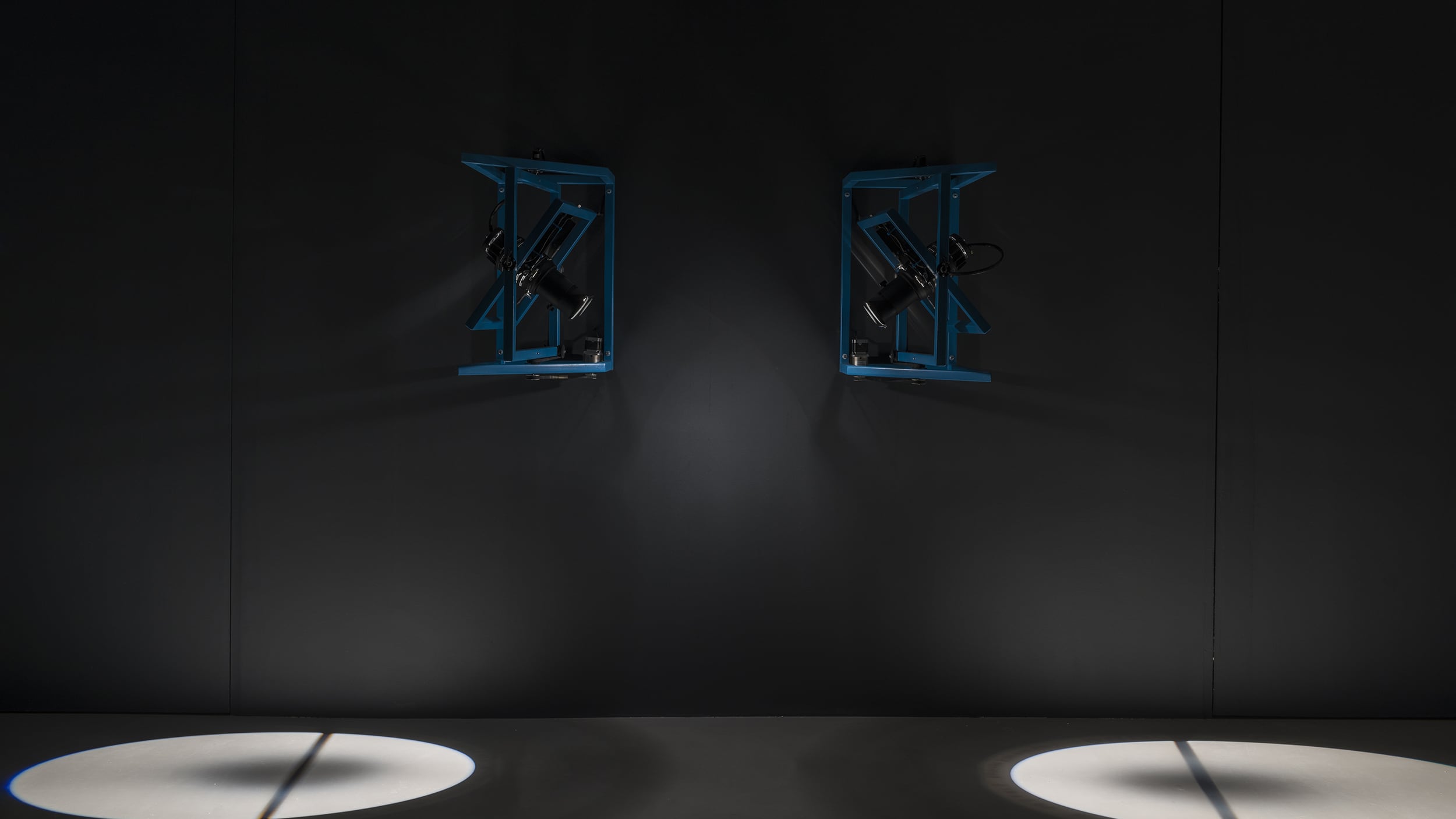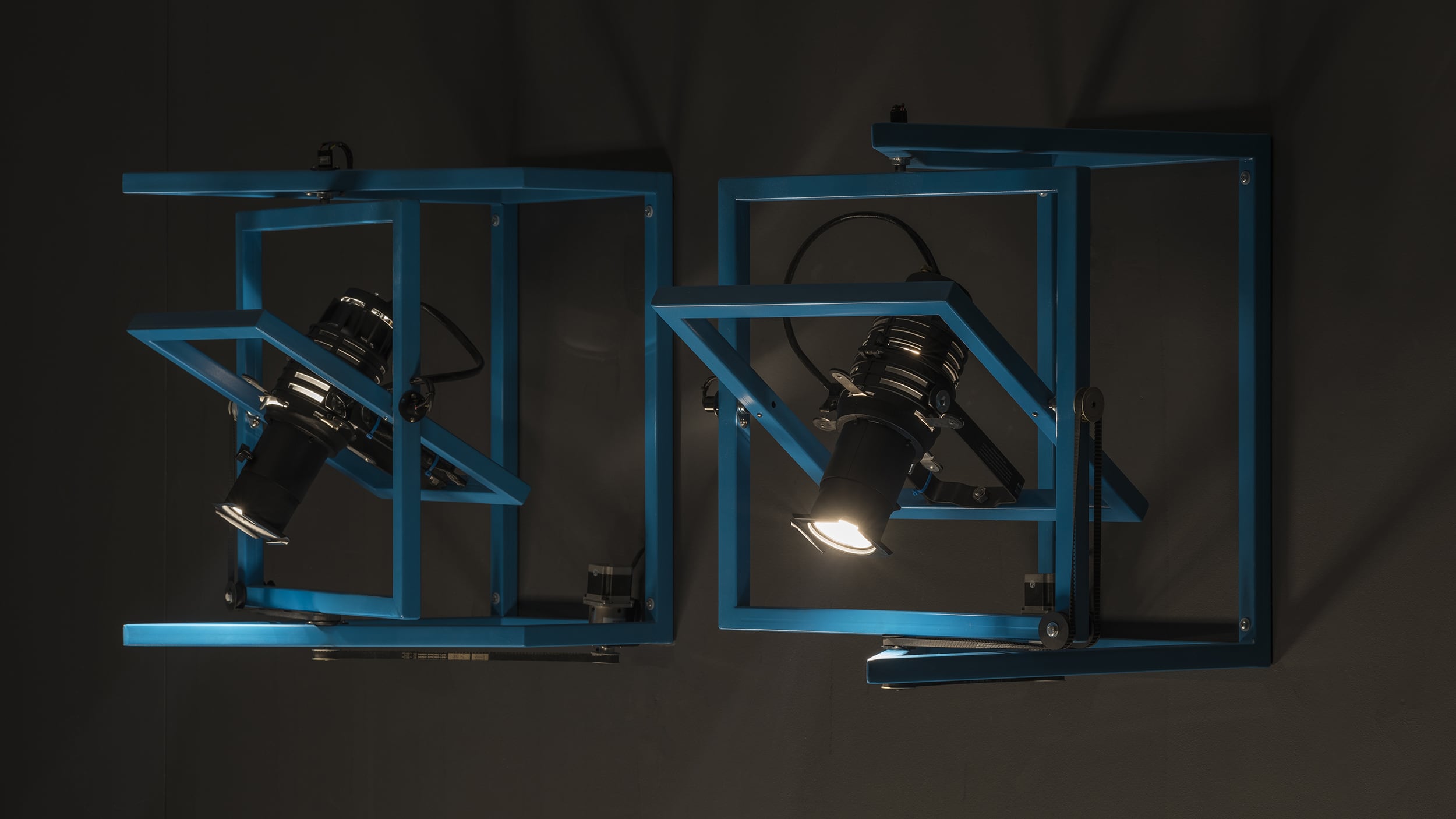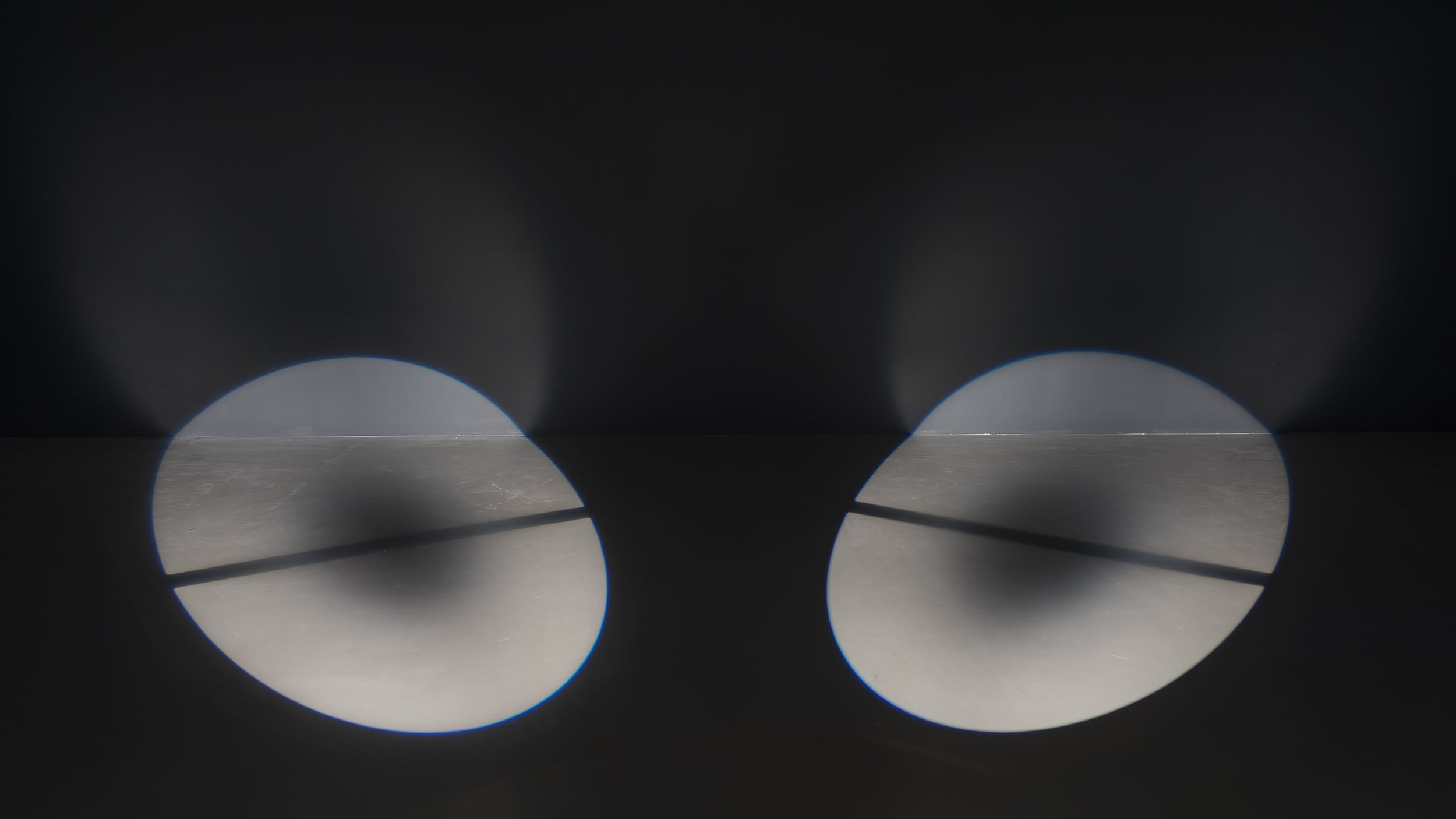 Made for Lucy Raven
Images courtesy of Lucy Raven, Pilar Corrias Gallery